… on the 50th anniversary of his death:  Today will be given largely to remembering the awful events of the assassination of the 35th President of the United States, John F. Kennedy.
This space, however, will be devoted to remembering the death of another man: C.S. Lewis.
Hopefully the name is thoroughly familiar.  If not you may have heard from Lewis without knowing Lewis himself.  The man is exceedingly quotable, as three selections from Mere Christianity will show.
"I believe in Christianity as I believe that the sun has risen: not only because I see it, but because by it I see everything else."
"If we find ourselves with a desire that nothing in this world can satisfy, the most probable explanation is that we were made for another world."
"True humility is not thinking less of yourself; it is thinking of yourself less."
Clives Staples Lewis (1898–1963) was a man of peculiar intellectual ability and one of the most influential writers of of the twentieth century.   His influence has only grown in the years following his death, so much so that he has been referred to as the patron saint of American Evangelicalism. 1  His academic career was spent as a Fellow and Tutor in English Literature at Oxford University until 1954, when he was unanimously elected as the first occupant of the Chair of Medieval and Renaissance Literature at Cambridge University, a position he held until his retirement.
Lewis is simply fascinating (you can find an excellent short biography-tributes here and here).  He is perhaps the most popular Christian apologist in modern times, yet he approached the task reluctantly, feeling there were others better qualified for the task.  His academic credentials were of the first order yet he became famous for his accessibility by the ordinary fellow.  Lewis never had children yet wrote an undisputed classic aimed at and featuring children.  All this and I've not mentioned his close friendship with J.R.R. Tolkien, author of The Lord of the Rings and The Hobbit.  Really, everyone who can be should be familiar with and read C.S. Lewis.  Toward that end…
As a writer Lewis is as approachable as a fairy tale, instructive as an expert's lecture, and provocative as a multilayered metaphor.  His published efforts spans more than thirty books on a vast range of subjects.  These writings have served to spread his influence far and wide.  Most notable amongst his books are those in The Chronicles of Narnia, Mere Christianity, The Screwtape Letters.  It is in this first set of works, The Chronicles of Narnia, that Lewis delivers one of the most delightful characters in modern English literature – Aslan, the Great Lion.
Lewis has many wonderful and profitable writings beyond those mentioned above.  A selection: a thoughtful examination of life in a broken world in The Problem of Pain, a thorough record of experiencing that pain in A Grief Observed, a defense of the supernatural activity of God in Miracles, thought provoking reflections on destructive ideas in The Abolition of Man, and better understanding of the nature of love in The Four Loves.
His fiction provides both engaging entertainment and thought-provoking insight in titles like The Great Divorce (Genre: Supposal), The Space Trilogy, (Sci-Fi; written to counter the promotion of Eugenics in the fiction of H.G. Wells) and 'Till We Have Faces (Modern Myth).  All are more than worth the time invested in reading.
Thankfully a number of his writings (books, articles, and sermons) are available online for free.
Mere Christianity
The Screwtape Letters
The Weight of Glory
The Abolition of Man
The most recent Desiring God National Conference was dedicated to Lewis, the audio of which is available freely online.  I recommend most highly the talks given by Doug Wilson (Undragoned: C.S. Lewis on the Gift of Salvation) and Randy Alcorn (C.S. Lewis on Heaven and the New Earth: God's Eternal Remedy to the Problem of Evil and Suffering).
Earlier this year Alister McGrath published a wonderful new biography of Lewis entitled C.S. Lewis – A Life: Eccentric, Genius, Reluctant Prophet.  I couldn't recommend it more highly.  You can also find a lecture from McGrath on Lewis entitled A Prophet for Contemporary Christianity on Youtube.
Youtube has several gems centering on Lewis.
The first is audio from the original war-time broadcasts that became Mere Christianity.  Jack, as Lewis' friends called him, comes through clear and British.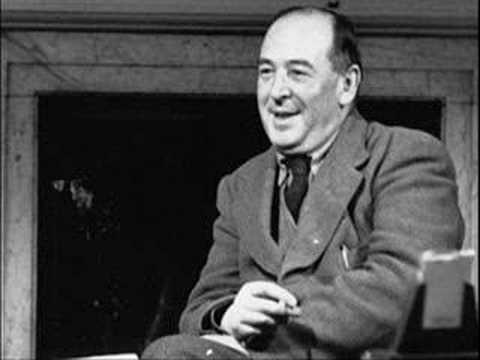 A new documentary centering on Lewis' conversion from aggressive atheist to committed Christian has made its debut on Youtube.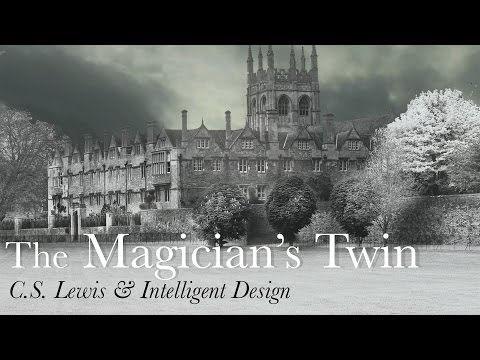 Another strong video in the genre of documentary focuses on why Lewis matters today.
Interested but don't know where to start?  I recommend beginning with his sermon The Weight of Glory.  From there move to Mere Christianity (if you prefer non-fiction; work through it slowly and highlight/underline all the good quotes) and The Lion, the Witch, and the Wardrobe from The Chronicles of Narnia (if you prefer fiction).  The Screwtape Letters should follow shortly.  If you prefer a guided tour you can check out Walter Hooper's C.S. Lewis: The Companion and Guide.
I trust you will enjoy and profit from getting to know C.S. Lewis!