Are you familiar with the name Epimenides, a philosopher who lived 6-7 centuries before Christ?  If the name doesn't ring a bell I bet his work will.  In his Cretica he has Minos address Zeus with these words:
They fashioned a tomb for you, holy and high one,
Cretans, always liars, evil beasts, idle bellies.
But you are not dead: you live and abide forever,
For in you we live and move and have our being.
If that sounds familiar then good – you know your Bible.  Line two is quoted in Titus 1:12 and line four is found in Acts 17:28.  In those passages Paul quotes Epimenides favorably, even identifying him as a prophet.
On Saturdays this summer I've been part of a reading group based on Steve Turner's book Popcultured: Thinking Christianly About Style, Media, and Entertainment (which I highly recommend).  One of Turner's early points is that no artifact of pop culture – show, song, book, etc – is created with a desire to communicate something.
Since the people creating the artifacts of pop culture (a) desire to communicate a message and (b) are created in the image of God they often find themselves telling the truth  (like Epimenides).  Yes, it is often accidental and even more often mixed into a generous helping of error but it is truth nonetheless.
In light of this reality our most recent book club meeting was a held around an Epimenides project – we asked where we saw glimpses of God's truth poking its head out among the works of these pagan pop culture prophets.  Here are some of the results:
I. An Example of Natural Law
This is a clip from Grey's Anatomy.  In it Callie (on the couch) is weeping over her mother's refusal to embrace her upcoming lesbian marriage to Arizona, compounded by her inability to secure a church to hold or a religious official to perform the ceremony (wasn't 2010 so quaint?).  In steps Dr. Bailey to make it all better.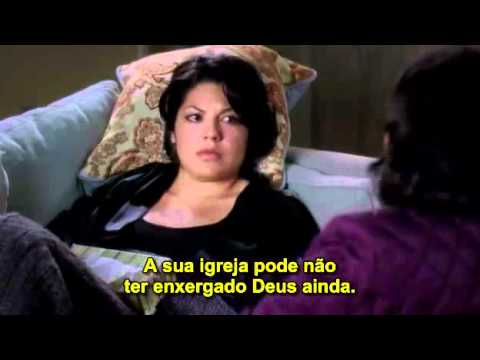 Interesting, isn't it, that Callie is portrayed at realizing she can't live in a way that is disconnected from authority.  Yes, she can engage in a relationship outside the bounds of God's design.  However, at least in this brief cultural moment, she couldn't rope those who represent God's design in to endorsing her un-authorized marriage – which brings her a great deal of pain?
Why is that?
She understands that something about the significance of marriage is found only in God's blessing of marriage as an institution.  She has no access to this blessing and thus is (rightly) bothered.  Said another way, she finds that she needs authority to really enjoy the life she leads.
That is why Dr. Bailey's role in the scene is so important.  Dr. Bailey stands in as a priest to sooth Callie's troubled (again, rightly so) conscience.  Through Dr. Bailey's endorsement of Callie's pending union with Arizona Dr. Bailey becomes the authority that Callie so desperately desires.  Interesting, though, isn't it, that to do so Dr. Bailey has to undermine authority to take it?  She has to throw away every existing authority – the church, God's design of marriage, even her own marriage – to stand in her priestly role.  If you pay attention you see clearly that Dr. Bailey's proposition, soothing as it may be to Callie, is self-contradictory and, as a result, unable to really accomplish her end.
II. An Example of the Scandal of Grace (and the Responsibility It Brings)
In this next scene we see Dean Winchester, freshly rescued from being consigned to Hell (yes, that Hell) but completely unaware as to who might have done the rescuing.  As the scene moves along it becomes clear to the characters that God Himself might be the most likely candidate for the identity of Dean's mystery rescuer.  Being pulled from Hell is an incomplete analogy for salvation but it certainly addresses a major theme of salvation so this scene works as part of something like a redemption story.  Listen to how Dean reacts (Warning: there are two coarse words in the clip).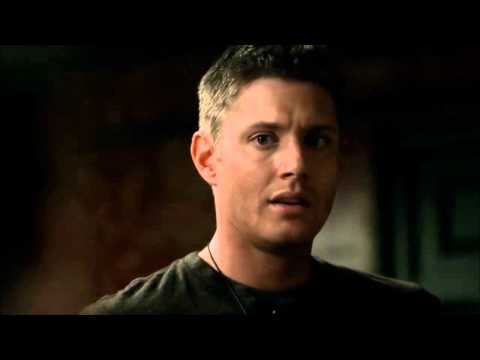 Dean gets it, doesn't he?  He realizes that for God to act in kindness to us ME is a shockingly unjust act – I simply don't deserve His favor… at all!  He knows his works ("I've rescued some people…") still isn't enough to merit God's saving work and thus Dean is left marveling at the scandal of free grace.
Isn't that refreshing?  Someone who really understands how amazing grace really is.  And that reaction to the scandal of grace is housed in a television show about two brothers who ride around killing boogeymen.  Really, the image of God can pop up in the least expected places.
There is one other note on this scene: Dean gets that there are consequences to God's act of redemption (seen in his bit about "I don't even like attention at birthday parties!).  Another one of the people in the book club was reminded of  the following dialogue from John Piper and Tim Keller on the consequences of saving grace.  Skip forward to 6:53 into the video and listen until 8:33 or so.
"This is scary… if you are saved by works there is a limit to what God can ask of you… but if I'm really saved by grace because of what Jesus has done there is no limit to what He can ask of me.  My obedience would have to be unconditional."
Wow!  Now, that profound thought isn't in the clip from Supernatural but the germ of it is!  And since it is we've got a ready made connection point for a significant conversation about the most important aspects of human life.